If you are a runner, then you know how difficult it can be to maintain all sort of running data. You need to keep track of the miles you ran, a number of calories you burnt, the calories you consumed afterward and so many other things. And without proper data, it can be demotivating to run at all. But this is where technology can help us immensely. There are numerous running apps that can help a runner organize his or her data and run easily. Listed below are our top 5 running apps.
5. Runner's World Go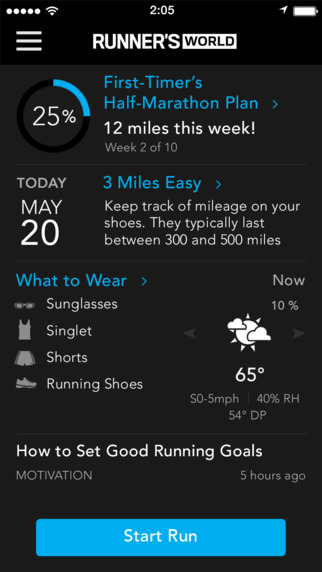 A person may have different targets as their running goals. Some may want to hit the road more often, others may want to prepare for their first race and sometimes some just want to cross the finish line in a marathon. No matter what your goal is, Runner's World Go is the perfect app to get you started. It has all the correct tracking tools and all the road knowledge. It even has the perfect motivation to get you up and running.