With the COVID-19 pandemic canceling vacation plans, limiting visits with friends and extended family, as well as keeping numerous businesses and schools closed, you and your family have likely been spending a lot more time at home. Additionally, these past several months have likely been pretty stressful as everyone learns how to navigate this strange new way of life.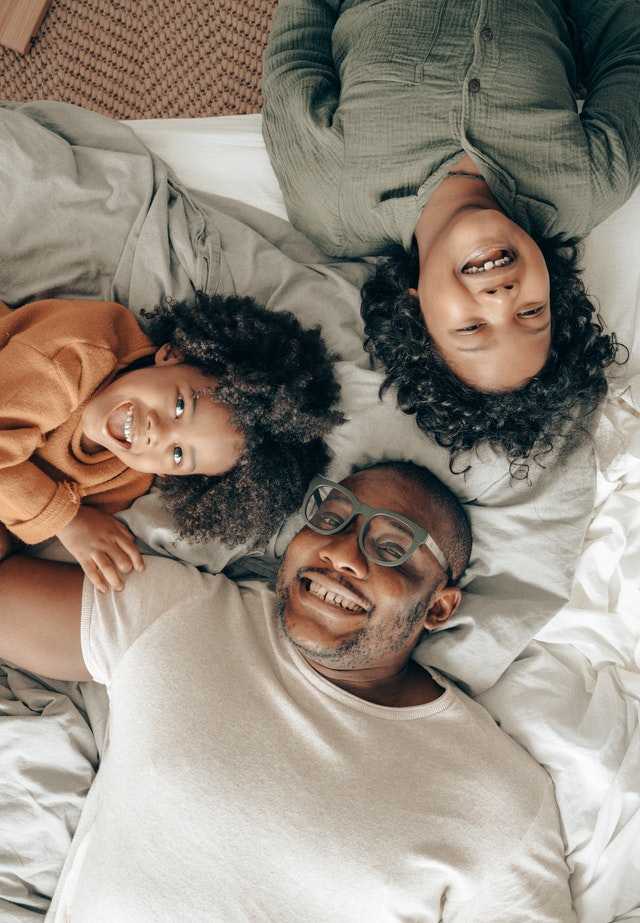 It's also just been plain boring not having anything to do or anywhere to go.
With that in mind, you might find yourself looking for some new projects that the whole family can get involved in. Home projects are a great way to pass the time and can also keep your home more organized, fresh, and stimulating.
If you're ready to start your next home project, here are some ideas to get you and your family started:
1: Organization
COVID-19 has changed our lives in several ways, including the way offices and schools operate all around the world. While some schools and businesses have opened back up, many are still closed or find themselves closing soon after trialing in-person attendance.
With everyone, including your children, working from home suddenly, your place likely just isn't set up in a way that fosters organization or productivity. At school or daycare, kids usually have a locker or cubby to hold all of their things as well as their own desks. At work, it's easy to keep files and other important documents in one place along with your office supplies. However, now that we're in this remote work and e-learning situation and without our usual working environments, it's worth implementing some easy organization options like storage cubes and closet storage that will work for all the items your family uses during the week.
Getting organized isn't only for the sake of convenience. Too much clutter overwhelming your workspace or items never being where they should often result in frustration and stress. Even if your kids aren't old enough to be in school, keeping your baby's space organized will help you in the long run. For this project, try:
Containers: From toys to extra office supplies, keeping everything in an organized system of containers, bins, or even baskets can help ensure a favorite doll doesn't go missing and you always know where new printer ink is.
Multi-functional furniture: With everyone now sharing the same home the majority of the day, you're likely all feeling a bit cramped. To make more room for everyone, consider upgrading a few furniture pieces throughout the rooms in your house to be useful in more ways than one. A bookshelf with cube storage, ottomans with additional storage, and a loft bed with a desk can all keep your stuff organized while freeing up more space to enjoy and work in.
Tidy-up schedule: Implementing a quick 10 to 15 minute tidy up session in the middle of the day that everyone can help with will keep clutter and mess at bay, no matter how hectic your schedules may get.
It's not easy juggling all of your work and home responsibilities, on top of dealing with a pandemic, so any way you can make life a bit easier the better.
2: Glow-in-the-Dark Paint
An easy go-to project that doesn't cost a lot of money or time but can make a big difference in your home is painting. However, kick this paint project up an extra level by opting for a glow-in-the-dark paint. It can be a fun, unique addition to any room and looks great as an accent wall or even painted on the ceiling. You could also invite everyone in your family to pick a wall and paint some pieces of art with the paint rather than just coating the walls. The best part? You can make glow in the dark paint at home and your kids can help. You'll need Phosphorescent powder which you can get online or at local craft stores and add that to your choice of paint or acrylic gel. You can of course take your paint beyond the walls of your house and paint rocks or mason jars if your kids are a bit too young to be painting walls.
3: Build a Home for Wildlife
This home project is great for animal lovers in your family. Building a bat house or creating a bird-friendly habitat is not only fun and entertaining but you'll be giving back to the creatures that frequent your home. Plus, creatures like bats and birds eat annoying insect pests such as mosquitoes and cucumber beetles which is helpful if you like to garden.
To get started, pay a visit to The National Wildlife Federation's website and consult their bat house building guide. You can use recycled scrap wood if you have anything left over from other projects to build your bat house. It's also recommended you put your bat house on a pole or somewhere up high on your house as opposed to a tree as bats tend to avoid setting up shop on trees due to predators. The National Wildlife Federation also provides tips on how to create a bird-friendly space, which includes planting more native plants, adding birdhouses, and eliminating the use of insecticides.
With you and your family spending a lot more time than usual at home lately, some days can feel like total disorganized chaos, and tensions may even be rising as the weeks go on. However, finding new home projects to take on together will not only keep you occupied during this unprecedented time but will also create life-long memories and hopefully, bring you closer as a family. Good luck!
Author Bio
Ainsley Lawrence is a freelance writer that lives in the Northwest region of the United States. She has a particular interest in covering topics related to good health, balanced life, and better living through technology. When not writing, her free time is spent reading and researching to learn more about her cultural and environmental surroundings. Find her on Twitter.