Flying isn't always an enjoyable experience. Unless you are flying on a private jet or first class, you will most probably hate flying. And why shouldn't you? Going through customs is a pain, you are stuck in a cramped seat for hours and you will most probably spend most of your flight fighting over the armrest with your neighbor. However, there are a number of things that you can do to make your experience just a little more pleasant. Many of these perks are not widely known, so passengers don't even know how to utilize them. Here are 5 great travels hacks, as revealed by flight attendants:
5. Yes, you can carry booze on your flight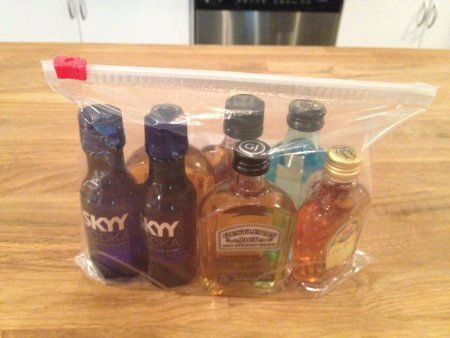 Carrying alcohol is actually allowed on your flight as long as the bottles are 3.4 oz. or smaller. If you are willing to survive a terrible hangover the next day, you can drink away the boredom on your flight. Of course, this only works if you are of drinking age, which varies from place to place.