Are you sick of practicing mindful eating? It can be pretty annoying, especially if you are busy or hungry and you just want to eat whatever you can find. However, taking some time to eat mindfully can have many benefits and will help you appreciate the taste and texture of what you are eating. It will also help you keep track of your portions and digest your food properly. Many health coaches and nutritionists advise practicing mindful eating in order to help you lose weight and have a healthier lifestyle. Here are 6 great benefits of mindful eating that should inspire you to start practicing it too:
6. It can stop you from overeating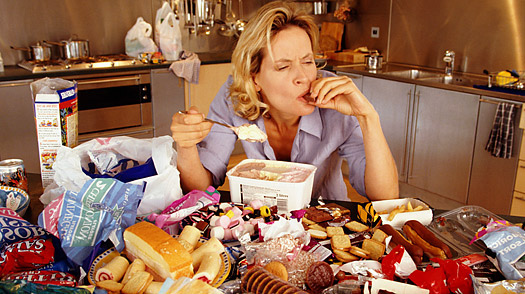 Many of us eat when we are bored, tired or even upset. Mindful eating can prevent this kind of unnecessary consumption, as eating without hunger can make you gain weight rapidly. Be aware of what you eat and when you are eating and only eat when you are hungry. Don't buy snacks or desserts just because you see other people doing it, instead focus on what your body needs and eat accordingly. Your body will feel lighter and healthier if you do.