Don't want to spend $200 on Apple's AirPods Pro? Here are some affordable alternatives that we think are similar and worth considering. We've included ones with noise-cancelling, great sound and voice-calling capabilities.
5. Edifier TWS 330NB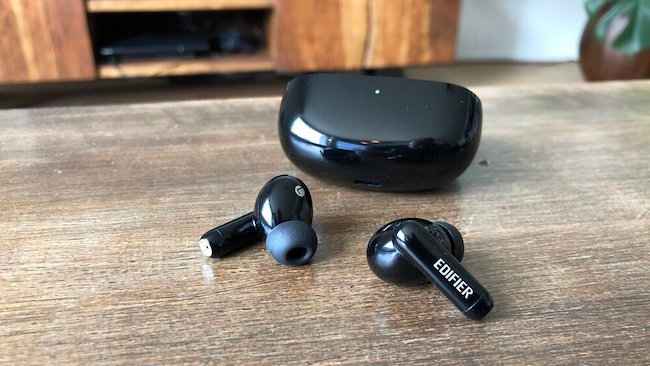 The Edifier TWS 330NB earbuds are some of the best earbuds under $50. They have a decently good frequency response and sound quality at a price that is not too expensive.
These headphones would be a great pair for someone who is looking for a set of cheap wireless Bluetooth headphones with good quality. If you are willing to spend more, there are other options that may be better, but these will definitely work as long as you have an iPhone or Android device.
The Edifier TWS 330NB earbuds come in different colours like black, blue, green, and red which make them one of the best options for anyone who enjoys listening to music on their phone.