6. Ford vs Ferrari (2019)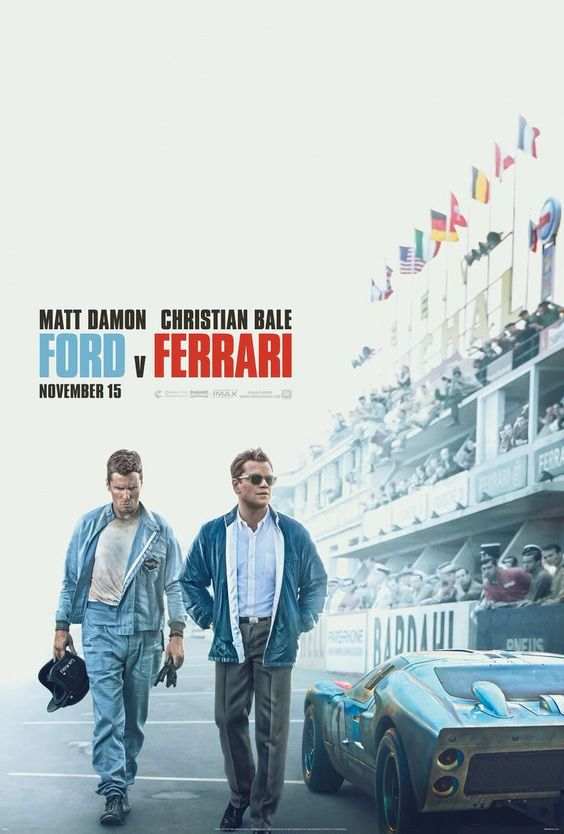 Plot:
American car designer Carroll Shelby and driver Ken Miles battle corporate interference and the laws of physics to build a revolutionary race car for Ford in order to defeat Ferrari at the 24 Hours of Le Mans in 1966.
IMDB: 8.1
Rotten Tomatoes: 92%
Director: James Mangold
Writers: Jez Butterworth, John-Henry Butterworth, Jason Keller
Stars: Matt Damon, Christian Bale, Jon Bernthal
Based on a true story, this action/biography sports drama has of the best elements a movie can have. This completely and utterly engaging film has amazing acting, a great soundtrack, a beautiful script and stunning editing. This is how a cinema should be.