6. Routes with multiple stops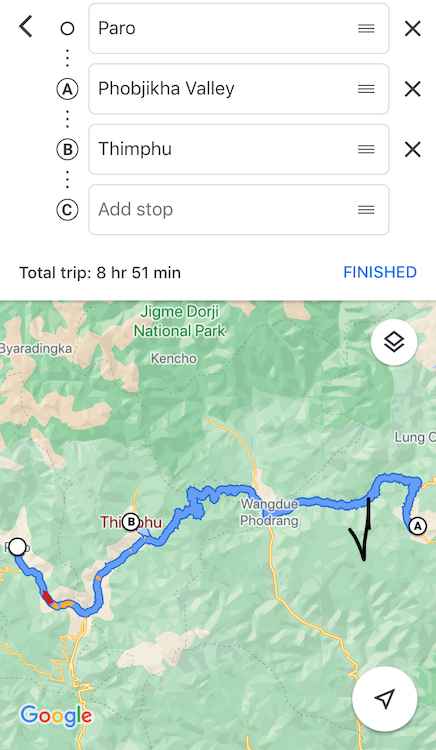 Google Maps is excellent for planning trips. If it's a long enough journey, there will be planned stops. Google Maps usually shows the fastest possible route between two points or places. However, if you are planning to make a few stops in the way, you should add them on Google Maps. That way Google Maps can calculate and show you routes and ETAs more accurately and practically.
After opening up Google Maps and plotting a route, tap the three dots on the top right next to the origin place and select Add stop. You can add multiple stops this way.