6. Coming to your rescue in emergencies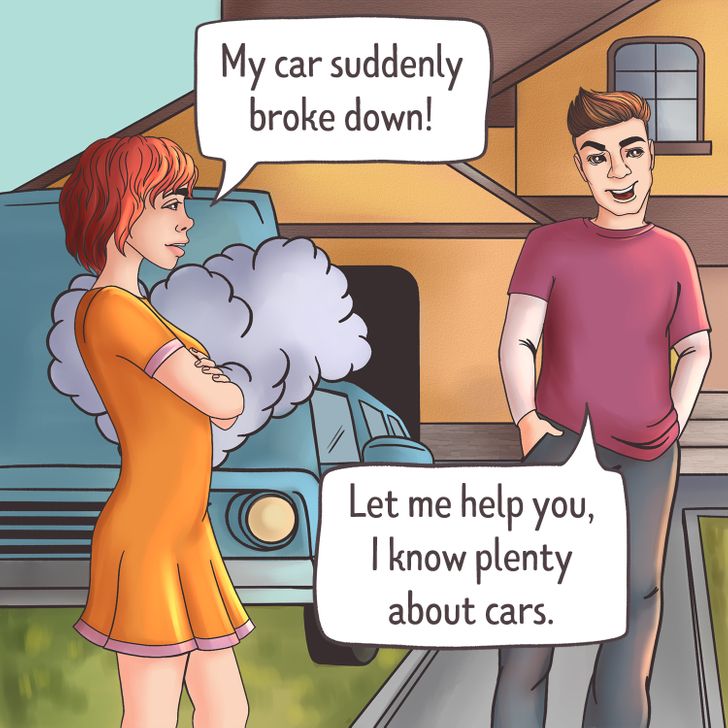 While it's true that anyone's car can break down at any time, many stalkers like to act like they're the saviour. They can create scenarios where they come to your aid – like a knight in shining armour. They happen to be passing by when you need help.
Such incidents can be anything from a suspiciously sudden tire flat, your car not starting, or running out of gas unexpectedly. Although it may be tempting to accept their help and say that you already called a mechanic.