We may find abdominal muscles in a wide variety of forms and sizes, so when we finally achieve a six-pack, we should take the time to enjoy it and not worry about how even it looks. However, for us to be able to see ours, we will need to put in a lot of effort, be consistent, and perform the appropriate workouts that will assist us in reaching our objective.
We at CuriousMob.com would want to demonstrate a brisk 10-minute workout for you that will most certainly put you to the test, but in the end, it will be well worth it! In addition, there is a bonus section at the conclusion of the article in which you may find some more information that will be of assistance to you in achieving your goal.
10. Bicycle crunch leg drops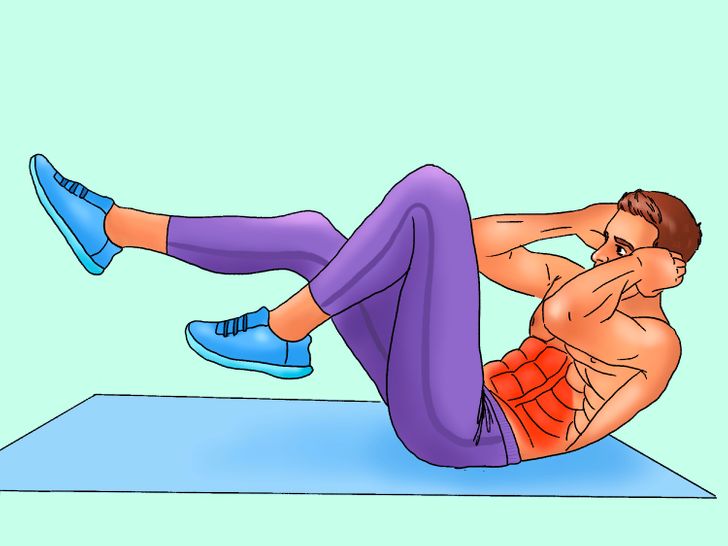 Start by getting into a bicycle crunch position, but don't move your body. Instead, lift and lower your extended leg for 50 seconds. You primarily work your abs, hips, and obliques when you do a bicycle crunch. Putting up your leg will also help you work out your lower abs.
Take a 10-second break before moving on to exercise number 9.