As society matures, comedy movies are becoming more sophisticated. Today, they are no longer just for kids and families. They have become a part of the adult culture and are being enjoyed by many people. Below we have a collection of comedy movies spanning all eras and genres.
10. Animal House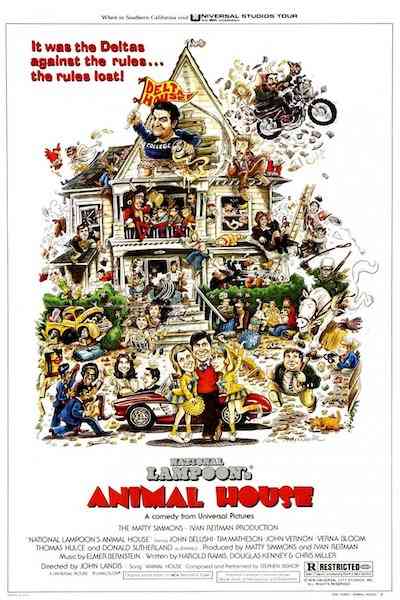 Animal House is a 1978 American comedy film directed by John Landis and written by Chris Miller and Doug Kenney. The slapstick comedy follows a group of fraternity misfits who, while attending college, try to live up to the high standards of their prestigious fraternity.
Animal House is one of the most famous cult movies in history. It was ranked as number four on Entertainment Weekly's "100 Funniest Movies", number 20 on Bravo's "100 Funniest Movies", and number 94 on AFI's 100 Years…100 Laughs list.