3. Shortnames: Toggle them On or Off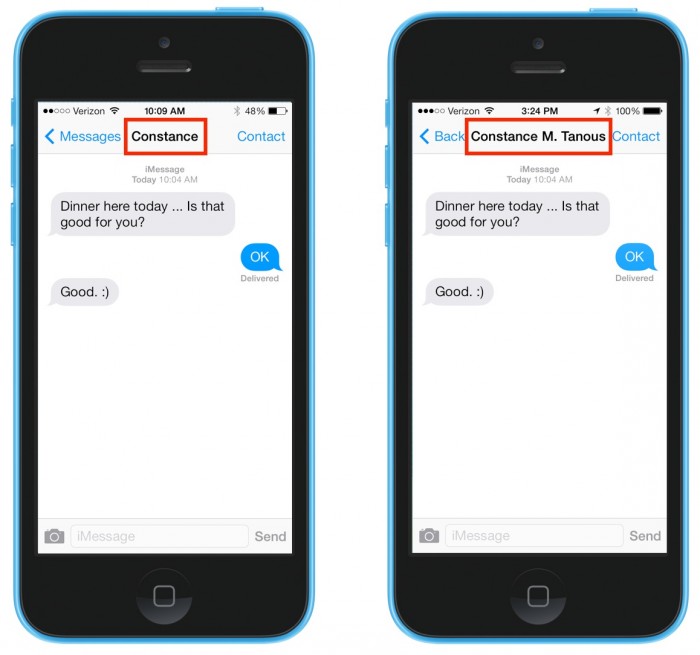 There's a feature in the recent versions of the iOS that will use a person's first name only, rather than the full name, in various scenarios. This feature is called Short Name. You can turn this feature off or on. Here's how you do it:
Go to Settings
Tap on Contacts
Tap the toggle button next to Short Name so that it is not enabled anymore if that's what you prefer.